Sarah's Christmas Cookies
Note: the site is currently being updated for the 2017 season. Please come back later!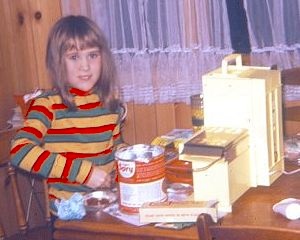 For the 2017 Christmas Season, Sarah has once again baked thirty-six different varieties of cookies, biscotti, and candies. This year, she decided to try four new cookies to go along with lots of old favorites!
Each year we try to improve the Cookie Rating System™ and, yes, Sarah really does use it to help her decide which cookies to bake next year. If your favorite isn't on this year's list, it may be because you didn't vote for it last year! We know it's tempting, but please only vote once for each cookie! If you vote more than once for your favorite, somebody else with more time and patience than you might try to beat you at your own game!
Don't Forget: You can vote for Sarah to bring a Retired Cookie out of retirement!