Sarah's Christmas Cookies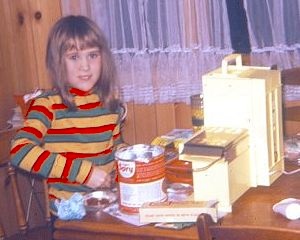 In Christmases Past, Sarah has tried so many different types of cookies! Not all of them get kept in the rotation. Some are just too fragile to ship. Others just don't maintain their flavor well over time. And some just don't "measure up". Sometimes favorites get dropped because people just don't say anything to Sarah, either by message, or by voting.
Well here's your chance to get back a favorite that you haven't seen (and tasted) in a while! We're going to let you vote for returning cookies that have been dropped out of Sarah's rotation. Vote for as many cookies as you wish, but just like the vote for the current cookies, only once per cookie, please! No promises, but if we see enough demand to bring a cookie back, Sarah may bring it "out of retirement", and you might get to taste it again next year!